Congratulations, John Dame, on the launch of the latest Emerging Leader AND Advancing Leader groups!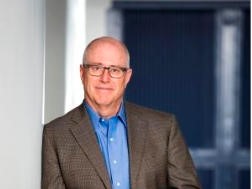 We are pleased to announce that Chair John Dame has launched BOTH Advancing Leader AND Emerging Leader groups this month in Harrisburg, PA. These group launches are part of the Vistage Leadership Development Programs, which offer our CEO members a proven, trusted way to develop the leaders they rely on and achieve better results.
A few words from Chair John Dame about the group builds
"These are my third Emerging Leader and second Advancing Leader cohorts. I love seeing these members grow and learn! Most of my EL members have moved into my AL groups and are excited to continue on their development paths. It is a wonderful experience for all of us. Watching these members become the next great leaders for their companies is incredibly rewarding and has become the best thing I do."
Special message from Visage Senior Vice President Lee Peters
"Congrats John, what a month it's been with two new additions to your practice!!! It's pretty cool to see the journey continue for so many EL graduates into the AL program. Over the last few years you have helped to pioneer these programs in order to insure that your member companies didn't break in the middle. I know how much fun you have leading these groups and playing an integral role in their growth. Looking forward to this next leg of the climb and congrats again on a job well done!"
John's professional background
John received his Bachelor's degree in Marketing from Pennsylvania State University in 1974 and pursued a career in radio broadcasting for 32 years. He leveraged his time spent in broadcasting as a rich learning platform for his evolution as a business strategist, executive coach and author.
More recently, John's focus has turned toward the role of purpose in the business environment and the new challenge of transitioning to a millennial-based workforce. In 2015, he introduced an annual business conference, Evolution Leadership Conference, a gathering of speakers and business leaders interested in the exploration and implementation of new styles of purpose-driven leadership. Each year the conference draws more than 200 CEOs and executives looking to align with the concept of Purpose in their organizations.
John and his wife, Emily, are the parents of three sons and have five grandsons and four granddaughters. He is active with his church and also work with non-profit organizations in the Harrisburg area.
Growing the Vistage community
Please join be sure to congratulate John on the launch of the latest Emerging and Advancing Leader groups! He brings incredible value to our community and we are excited to watch him continue to grow his Chair practice.
If you're ready to explore the value of a Vistage CEO coach and peer group, Dame Leadership can help you and your team get started. Let's talk! Get in touch with us today to learn how to join a Vistage peer advisory group.

How to Begin? Contact Dame Leadership Today
CONTACT US