Mirror Mirror Team Alignment Diagnostic & Workshop
Teams perform better when they are aligned about goals, objectives and how to get there. This alignment between people does not come naturally, especially in today's hybrid, volatile and complex work environment. Mirror Mirror offers a pathway to alignment that is data-driven, practical and accessible. Its diagnostic measures the extent of alignment between people and provides a coach-led framework to bridge the gaps. Teams who use it find they have more clarity, engagement, and preparedness to deliver better together. Benefits of using Mirror Mirror include:
Visibility on the Root Cause Issues: The diagnostic identifies exactly where team members are helping or hindering their own performance.
Enhanced Team Performance: By understanding the extent of cognitive and behavioral alignment between participants, team members can close the gaps and work together more effectively.
Greater Employee Engagement: By involving team members in the diagnostic process, organizations can foster a sense of ownership and commitment to the team's goals.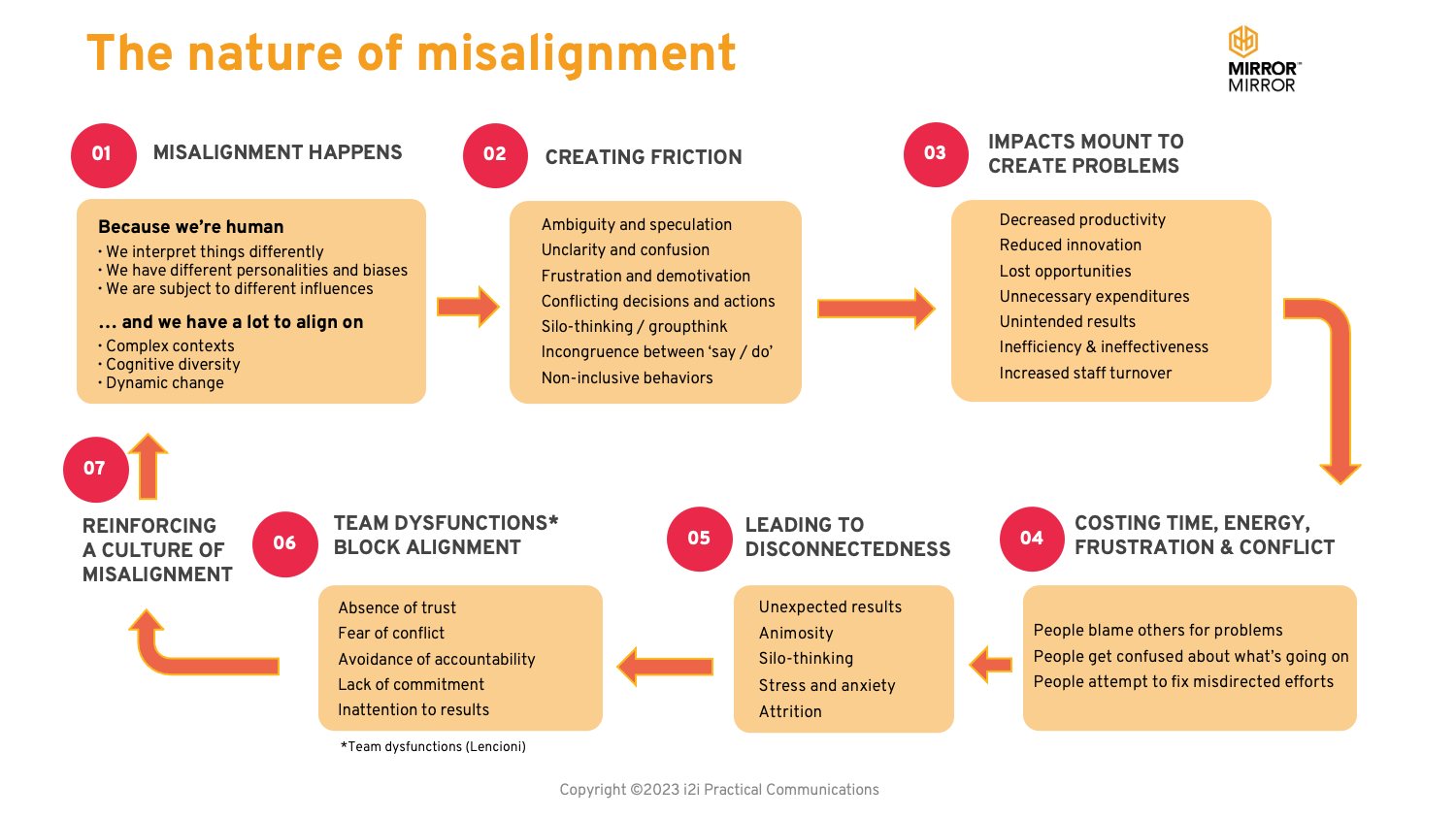 How Dame Leadership Services Can Help
How Dame Leadership Services Can Help
If you're looking for opportunities to develop your leadership effectiveness, Dame Leadership offers tools and resources to help. We can help you find the assessment opportunities that best fit your needs. To help you pursue growth and find trusted support, we also offer executive coaching to empower you as you move your organization forward. With Dame Leadership, you have the support of a fully confidential thought partnership. We'll give you space to candidly engage with personal and organization-wide strengths and growth areas.
Partner with us to create a new future for you and your company. Find the best leadership assessment for you and contact us to learn more about the other offerings we have available to help you grow as a leader.