Workplace Culture Development
Creating the right workplace culture is a critical aspect of managing your responsibilities in leadership. When you develop a healthy workplace culture, you'll be able to manage your team better, boost retention and engagement among employees, and increase productivity. At Dame Leadership, we provide the tools you require to manage your operations and ensure you're able to provide the best support for your team while empowering them to pursue purpose in your organization.
Start Creating Your Culture with CultureWise
Dame Leadership is a proud licensed consultant of CultureWise, a renowned operating system that helps leaders build and implement workplace culture by design.
How Does CultureWise Work?
There are two simple, but crucial steps to creating a culture with this program:
Define what behaviors or "fundamentals" drive success in your company
Create "rituals" to teach and instill those behaviors over time
Reach out to us to gain access to this powerful culture-building tool!
Let's Talk About Your Intentional Culture
When you work with Dame Leadership, you get a fully facilitated session led by one of our expert CultureWise consultants. We will help you define the "fundamentals" of your company, create and establish "rituals," conduct rollout sessions on-site and guide you through every step of the process. You will also receive access to the CultureWise mobile app, which includes a vast library of learning resources.
Eager to learn more? Let's chat!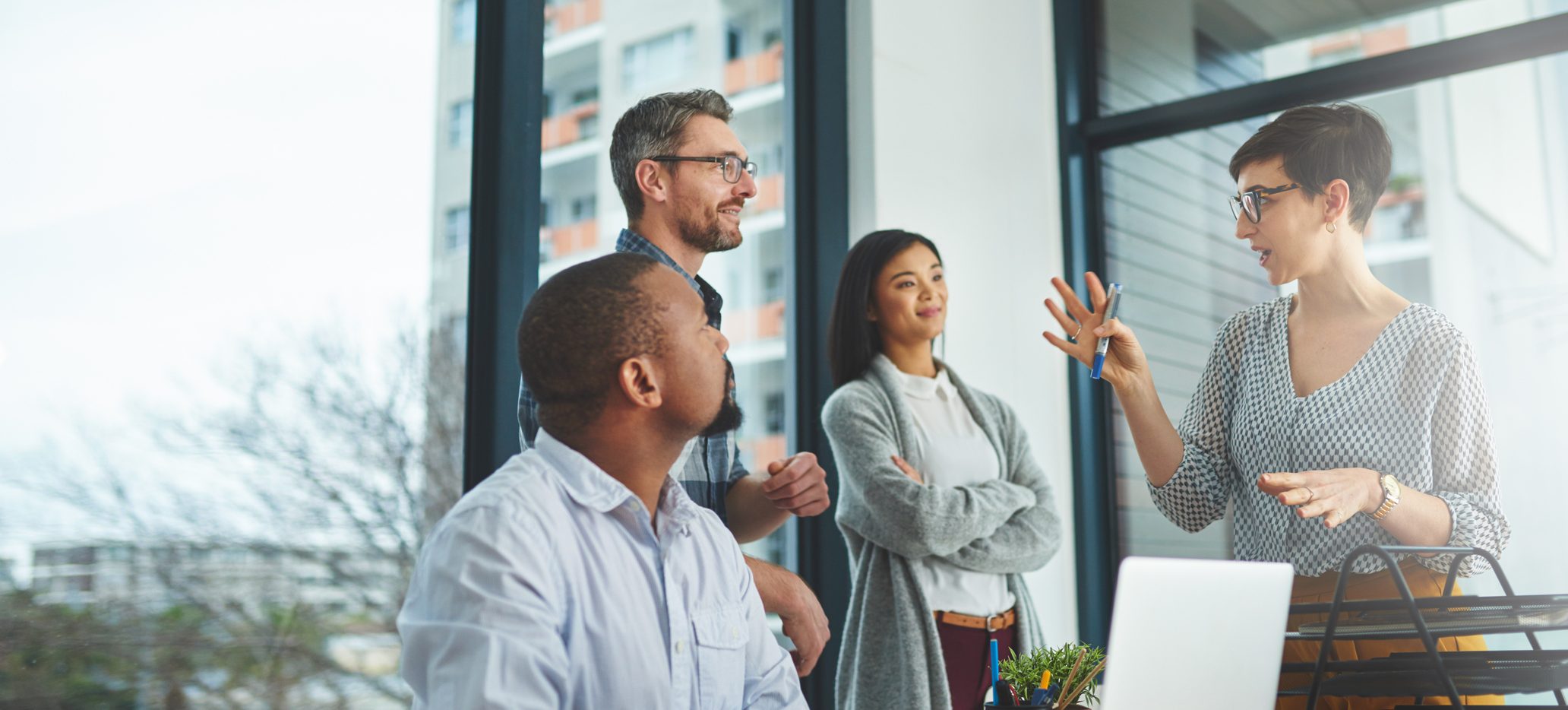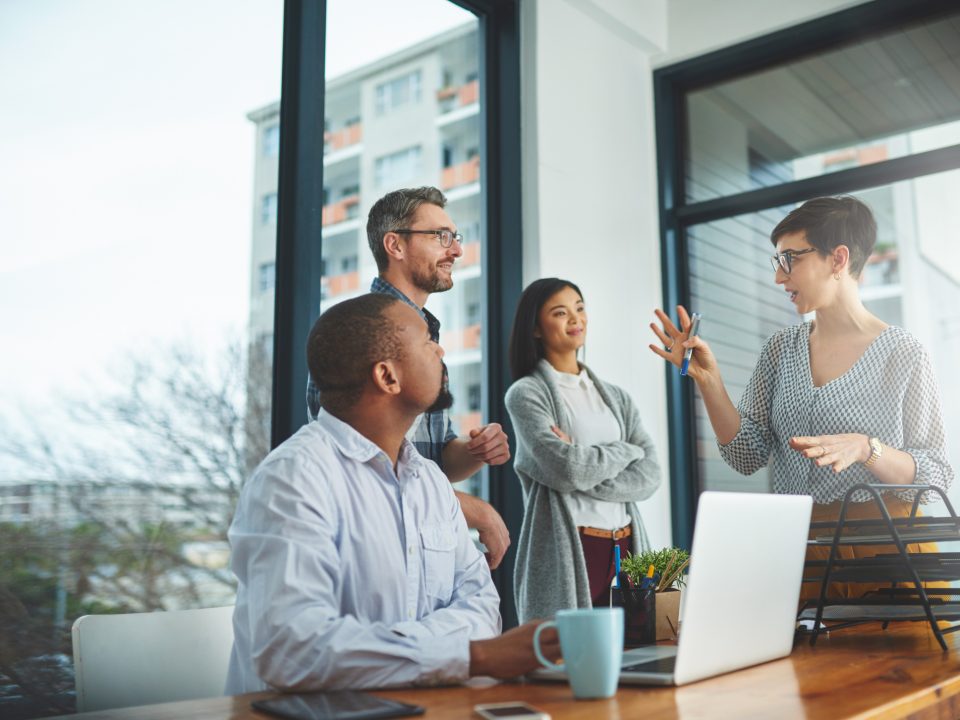 What Is Workplace Culture?
Workplace culture is the tone and ethos of the workplace — the environment you create for your employees. In some sense, it's the character of your organization, and it will attract employees with the same type of character.
As you consider work culture, it's essential to think about key factors within your business. How do employees interact with each other and with customers? How do they engage with tasks? How does leadership present the group's mission and values? These points will have a significant impact on the overall environment at work.
How Does Culture Develop?
How Does Culture Develop?
When you're establishing a business, your culture defines how you do things and how you move forward. It's about more than lip service — you want to cultivate an environment where employees can grow. A culture can simply be a default, or it can be an intentionally cultivated environment.
One of the most powerful steps you can take to build your work culture is to model it yourself, as how you live out workplace values greatly influences your employees. If they see you implementing your organization's mission, they will feel motivated to do the same.
As people within your organization develop patterns of communication, ethics, and work styles, these elements come together to form a work culture that can impact people both inside and outside your offices.
The Impact of Company Culture
Creating a culture rather than defaulting to one can offer powerful advantages for your business. You'll see the impacts it can have on your team and your operations in many different ways:
Attracting the right people: A healthy, vibrant company culture attracts the right kind of candidates to your company and helps you build a team of dedicated, talented professionals.
Increasing engagement: When you have an outstanding culture, it impacts how employees engage with their work and the team, driving employee satisfaction and retention rates.
Boosting performance: With a more dedicated and engaged team, you get more effective communication, commitment to the work, and stronger overall performance and quality of output.
How to Create a Culture of Innovation
How to Create a Culture of Innovation
If you're looking to improve your company culture, you'll want to have a sound strategy and a clear vision of where you're headed as an organization. That's why it pays to know how to create a vision for your business and focus on creating a culture that uniquely reflects your company and its values.
One of the best ways to move forward with developing a stellar work culture is to get the right training and resources for you and your team. With a Culture by Design class from Dame Leadership, you can gain insights into what it takes to develop strong communication, lead by example and build a team of leaders. Start your journey by signing up today.