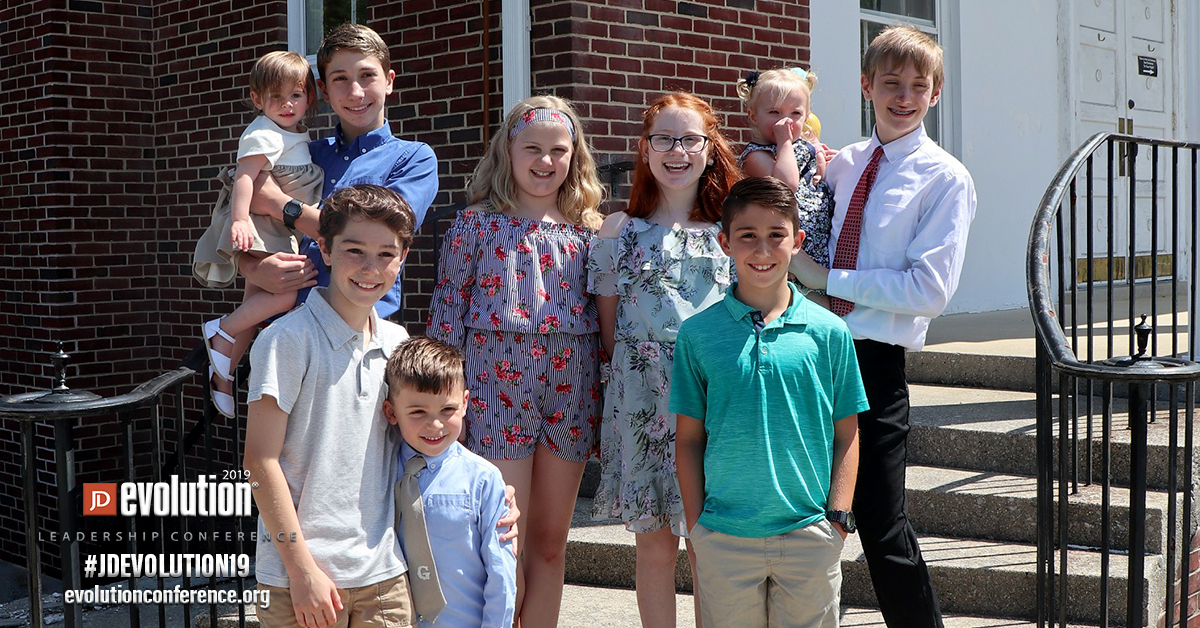 The 2019 Evolution Leadership Conference will take place tomorrow at Spooky Nook! Some of you may know that fifty percent of the profits from the conference will be donated to the Dame Family Foundation, whose mission focuses on "finding small ways to add large value to others' lives."
For those of you who have been asking to know more about the Foundation, read on…
About the Dame Family Foundation
The purpose of the Dame Family Foundation is two-fold. First, we want to share our bounty to enable people to enhance their lives. Second, we want to teach our grandchildren/children about philanthropy by involving them in hands-on management of the Dame Family Foundation funds. We have a long history of charitable giving which primarily involved giving to our church and to local or national charities. The Dame Family Foundation allows us the opportunity to expand our giving to touch more lives.
The Impact of the Conference on Foundation
For the past five years, the Evolution conference has helped bring purpose-centered leadership to Central Pennsylvania. As a part of that, we are able to live out the purpose for our family, which is to give back to others. That is why we continue to use the Evolution Platform to help others through the Dame Family Foundation.
Paying It Forward
In everything we do, we want to help others and give back. Whether it be through the 10 New Leaders Project or through the Dame Family Foundation, the idea of helping others and spreading good in the world remains a core belief and part of the legacy we are looking to leave.
We hope to see you tomorrow! It's the last chance to register if you wish to attend. Click here to grab your ticket!

How to Begin? Contact Dame Leadership Today
CONTACT US