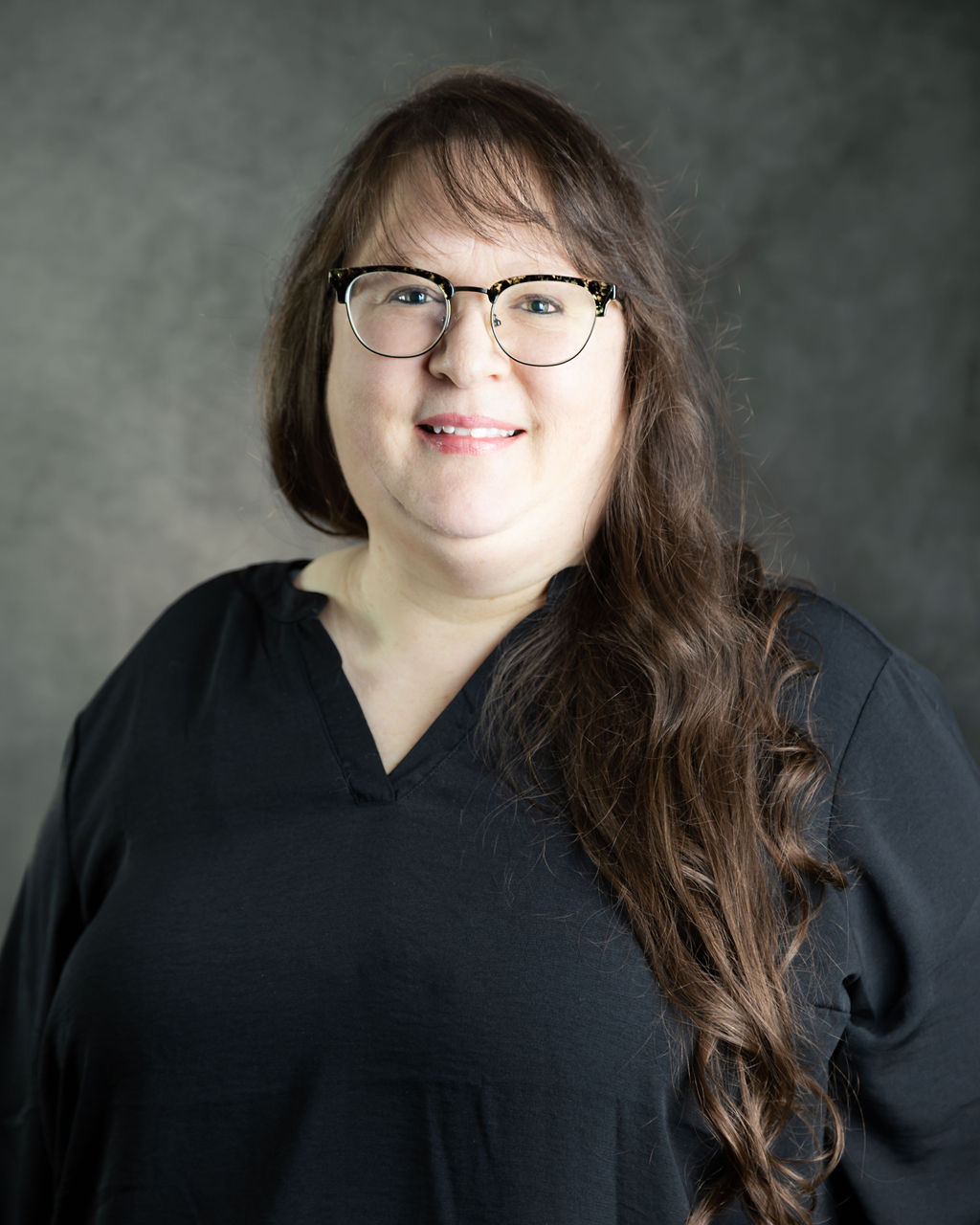 Allison works as a Business Administrator for Dame Leadership.  She has over 20 years of experience working in the online assessment field.
Born in Wisconsin, she grew up as a military brat.  She spent her first seventeen years enjoying many different experiences with her parents and younger sister in nine different duty stations in the US and Europe.
Her first foray into the working world was during high school.  She had full-time administrative summer hire positions through the Office of Personnel Management in Europe for the Offices of the Deputy Chief of Staff (ODCS) -CE and ODCS-PER.  This was followed by a part-time after school position with ODCS-OPS.  Her senior year she spent afternoons working for an insurance office in Springfield, VA.
After graduation, she was hired as a receptionist for a telecommunications engineering firm specializing in broadcast services, located just outside Washington, D.C.  Later she applied for and was granted the position of engineering assistant, preparing applications to be filed with the FCC.  She discovered an interest in databases and moved to the data group and was promoted to assistant manager of Broadcast Data Services, the database division of the firm.  The firm expanded into new technologies, including cellular and microwave, and was then acquired by The Washington Post Company to support the development of wireless communication services and infrastructure.   When the information systems department was created, she became the IS Coordinator dealing with the creation of supporting data and project management.
She then found an interesting position in desktop publishing working for a firm that had won government contracts to create operation and maintenance manuals for military equipment.  The largest project involved an armored personnel carrier, the Pandur.  She worked on photography, layout, formatting, translation, production, and assisted with the training of maintenance crews.  Once the contracts were fulfilled, she decided it was time for a change of scenery and moved to Lancaster, Pennsylvania.
In Lancaster she was hired by a firm that handled online hiring assessments.  Assessment questionnaires were moving from paper to online with automated scoring, so she was once again working with data.  The firm's niche was as a broker between assessment publishers to smaller to mid-size companies to provide those companies with services, guidance, and excellent customer support.  In 2022, that firm was acquired by Dame Leadership where she continues that work.
She enjoys learning, so while working, she managed to obtain two associate degrees.  One in Humanities, Languages & the Arts, and a second in Accounting, graduating summa cum laude.