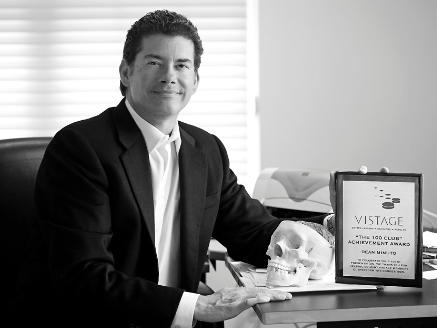 The core content of YESCALATE applies to how people make decisions during times of disruption and how we can influence them in an honest and ethical way– to optimize our customers' and employees' experience.
At its core, YESCALATE® is not about sales — although it will absolutely help you sell more. Dean's YESCALATE® system will show you how to get to yes faster and more often, and in an honest and ethical way. Research-based content divided into easily digestible segments offers simple, actionable takeaways that will change the way you relate to people.
This dynamic session includes modules on Brain Science, Behavioral Psychology, and Sales and Marketing Best Practices and is applicable to anyone who needs to influence others.
 Dean's unique, engaging narrative style is showcased, providing you with guidance every step of the way in conjunction with handouts for application and review.
Regardless of your profession or personality, Dean's session will help you embrace the art of persuasion.
Speaker Bio:
Dean has been called The One Page Sales Coach because of his ability to distill massive amounts of information (sales and marketing best practices) down to a single page that you can use as your guide to getting yes from anyone, anyplace, anytime. His program YESCALATE outlines the steps you can take today to GET TO YES FASTER.
9,000 CEOs and sales executives personally trained since 1992
450+ workshops on better sales messaging in the last four years alone
4.9 average rating on a 5-point scale from CEOs attending workshops
This is a Vistage speaker/event. Contact us for more information on joining a Vistage group.

How to Begin? Contact Dame Leadership Today
CONTACT US