Almost everything you've been taught about effective conflict resolution IS WRONG.
Think about it. All those relationship experts on TV, books on nightstands, and lunchtime trainings and most of us still struggle to get along as people. We're repeating our complaints over and over, claim that we're largely unheard and constantly feel misunderstood when we're only trying to fix it.
It's not just us though… Interpersonal drama is just as prevalent in the workplace as it ever has been. The divorce rate hasn't changed in any significant way throughout the decades. And politics, religion and sports team affiliations divide families just as much at the holidays as it ever has.
Of course, technology that allows us to instantly unfriend someone, downvote their thoughts, or remind them of something "per my last email," has only made it worse. It's become so bad in fact, that many feel like there is no choice but to ignore conflict as long as possible until they have no choice but to quit a job, leave a relationship or even permanently cut people out of their lives.
What will you learn from this CEO Climb Event on navigating conflict resolution as a leader?
In the face of this grim reality, Ken Clark has assembled a simple set of conflict resolution tools that time and again have proven their ability to restore peace, connection, joy and productivity to families and workplaces. As one the country's leading marriage and family therapists focused on "C-Suite couples," as well as the CEO of a 4x Inc. 5000 company, Ken will transform the way you understand conflict and how you go about trying to restore harmony in your most valuable relationships.
Value to CEOs and Leaders: 
You will learn actionable strategies on:
Why communication is NOT actually the problem in most conflicts.
How neurobiology impedes our ability to solve conflict and the simple steps to take back control.
Ken's incredibly effective MVEP method for restoring connection, even when you still disagree.
Rules for collaborative problem solving that will de-stress your work and home life.
How to boost every KPI with a "Solving Without Sorry" campaign at your company.
Event Speakers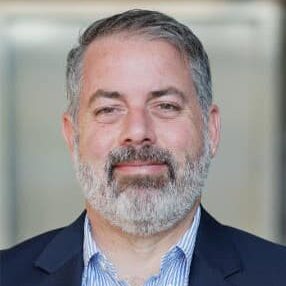 Ken Clark
Ken has been a 5+ year Vistage member in multiple Executive groups. He's the founder of a 5x Inc. 5000 company, a Licensed Marriage and Family Therapist, and a lifelong entrepreneur who's passionate about the overlap of the human experience, the leader's role, and a company's bottom line. As a founder who has scaled to 250+ employees, his company has served as a laboratory and proving ground for his innovative ideas on conflict resolution, collaborative innovation and the power of gratitude in the workplace and among teams. In addition to being named to the Inc 5000 list multiple years in a row, his company has been nominated for or won statewide awards including Business of the Year, Best Place to Work, and Best Mental Health Clinics, as well as Ken being named "Mentor of the Year" by the Investment News.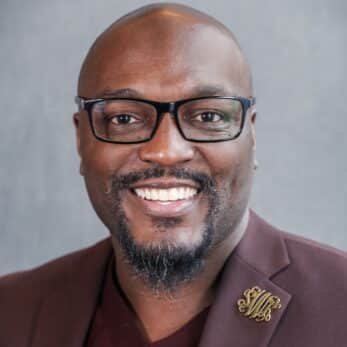 Shawn K. Woods, Chair
As a previous homicide detective, and now, as Licensed Private Detective, CEO and President of his own Real Estate Investing Company, Professional Development firm and Vistage Chair, Shawn has always held the mindset for success. Compelled to provide leaders and organizations with a piece of the pie, his vision is to make a significant difference— helping individuals become better leaders, make better decisions, deliver better results resulting in fulfilled lives. As a Vistage Chair, Shawn facilitates an environment where CEOs and business owners can feel promoted, inspired and empowered to outperform their competitors. Leaders in his peer advisory groups resemble a board of directors, equipped with the necessary resources, relationships, and guidance to overcome challenges they're facing, reach their peak performance, and make a positive, lasting impact on their business, family, and community.

How to Begin? Contact Dame Leadership Today
CONTACT US