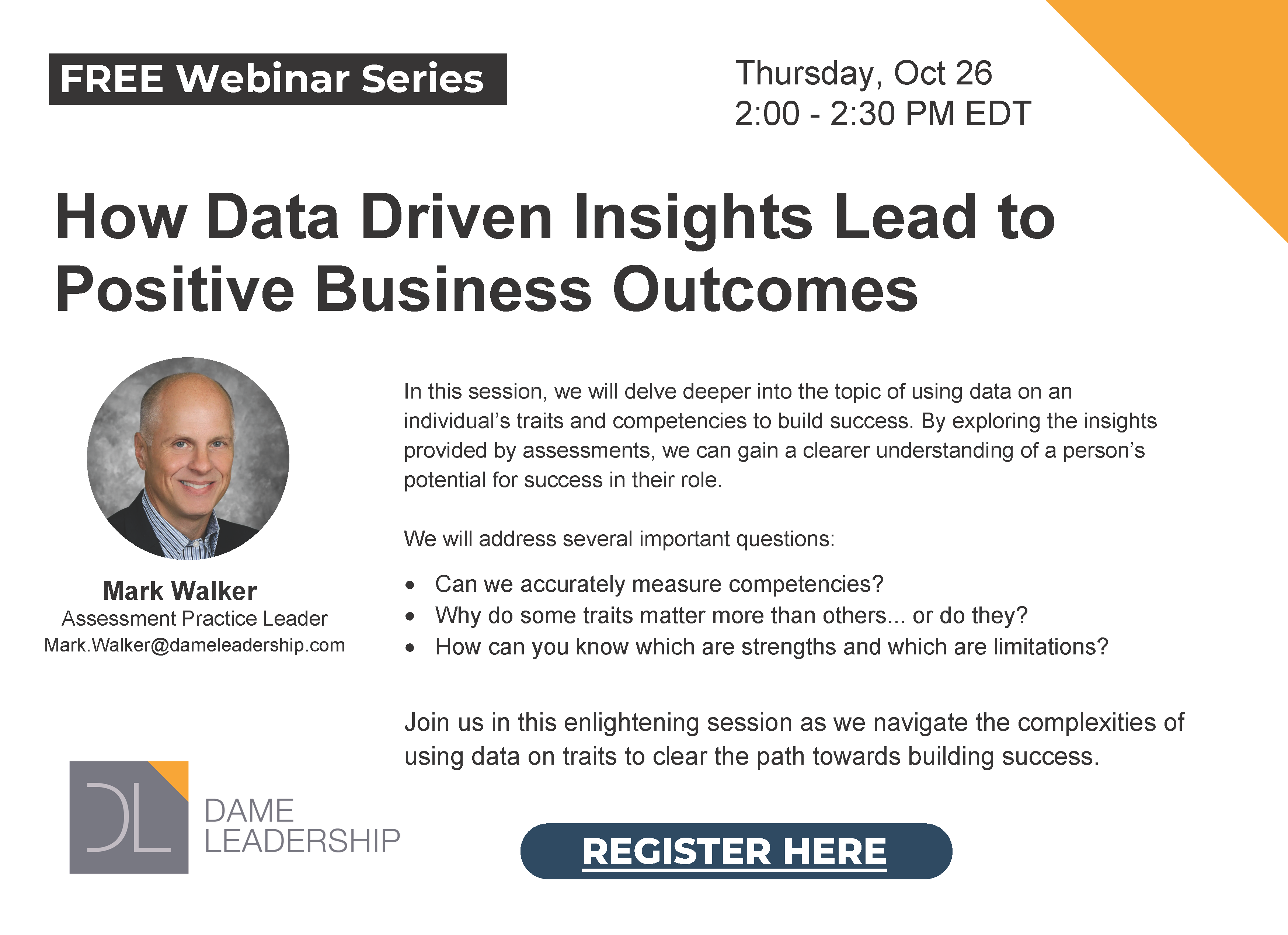 Webinar: How Data Driven Insights Lead to Positive Business Outcomes
Date: Thursday, October 26th
Time: 2pm – 2:30pm ET
Host: Mark Walker, Assessment Solutions Practice Leader, Dame Leadership
Register Here!
About the webinar:
In this session, we will delve deeper into the topic of using data on an individual's traits and competencies to build success. By exploring the insights provided by assessments, we can gain a clearer understanding of a person's potential for success in their role.
We will address several important questions:
– Can we accurately measure competencies?
– Why do some traits matter more than others… or do they?
– How can you know which are strengths and which are limitations?
Join us in this enlightening session as we navigate the complexities of using data on traits to clear the path towards building success.

How to Begin? Contact Dame Leadership Today
CONTACT US