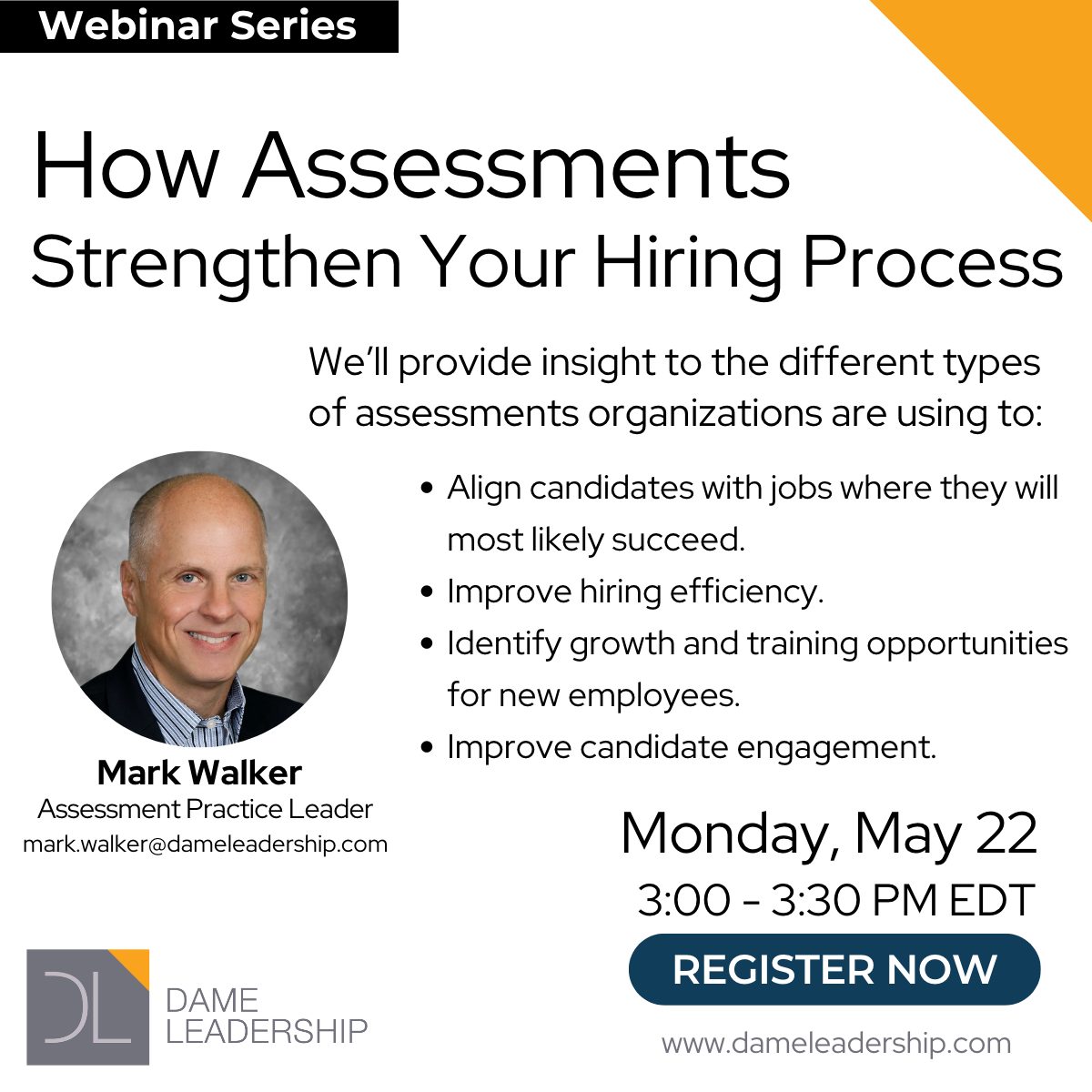 Dame Leadership Webinar: How Assessments Strengthen Your Hiring Processes
Attend this webinar to learn how using assessments can empower a better, more efficient hiring success.
During this session, we'll provide insight to the different types of assessments organizations are using to:
Align candidates with jobs where they will most likely succeed.
Improve hiring efficiency.
Identify growth and training opportunities for new employees.
Improve candidate engagement.
During this time together, we'll share examples of the assessments our clients utilize as well as suggested best practices.
About Mark Walker
Mark is an accomplished employment hiring and best practices expert, with over 25 years spanning the full range of Human Resources products and processes. Walker's vision has been to assist businesses in transforming company culture. He has been a thought leader in reducing risk of corporate turnover, workplace hostility, workplace misconduct, and workplace safety.
About Krista Beljan
Krista is a driven professional with more than 25 years of experience in leadership development activities that include operational assessment, strategic improvements, training and coaching. Krista earned a Master of Science Degree in Organizational Development and Leadership from Shippensburg University. Her professional development included a Cornell University certificate, certification as a DiSC Trainer and Senior Professional in Human Resources (SPHR).

How to Begin? Contact Dame Leadership Today
CONTACT US