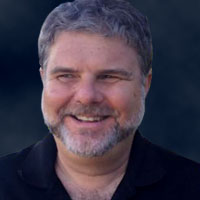 Contact Us To Visit A Vistage Chief Executive Group
August 17
What is the Cost of Depression to Your Business?
Mental illness claims and behaviors cost the American economy $210 billion dollars per year, including $57 billion in lost productivity. Forty-nine percent (49%) of entrepreneurial leaders in the US claim to be affected by mental illness, 30% claim to struggle with depression. Yet, it is unlikely leaders and their organizations realize what the true economical and personal cost of depression is on the business and the team. Moving forward the COVID 19 pandemic has made the situation all the more challenging.
This confidential and interactive workshop is designed for:
Leaders who struggle with depression,
Leaders who are struggling mentally and emotionally – and don't know why.
Leaders who are mentally healthy and want to understand and take action for the effects of depression on the workplace.
Taking place in the safe Vistage environment the workshop identifies the causes and effects of depression on the leader and workplace. It provides a tool to calculate the financial cost to the organization, and finally the components of an action plan to minimize and overcome the effects of depression. The workshop also includes breakout sessions for participants to voice their opinions and experiences.
Presenter John Panigas has been an entrepreneurial leader of several successful organizations and an executive coach and peer group leader for over forty years, during which he struggled with severe depression. The workshop is a result of John's mission to challenge the status quo of the attitudes, causes, and effects of depression on leaders and their organizations.

How to Begin? Contact Dame Leadership Today
CONTACT US