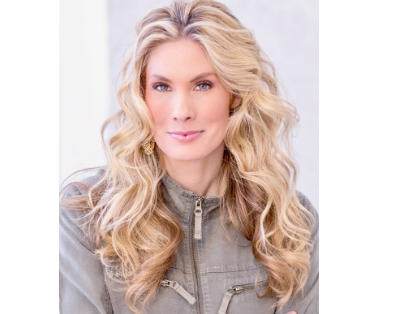 In business and in life, we're put to the test not when things are going right, but when they get chaotic. How we react can be the difference between success and failure, and determine whether our team comes together or falls apart. Learn strategies to adapt your thoughts and plans on a moment's notice, lead through uncertainty, and thrive in chaos.
Using Corinne's Chaos Ready Framework, we'll explore how to get your company chaos ready and how to stay in a mindset focused on solutions when chaos hits. We will explore what you do, how you respond and who you are as a leader during times of chaos.
Participants will gain practical tools and ideas for how to rise to the occasion and to empower others, regardless of their chaotic situation.
Value:
Understanding and clarity on how your thoughts, actions and language influence others, and impact your ability to lead and thrive in chaos.
A tested framework to prepare your company, your team and yourself to thrive in chaos, no matter the environment
Tools and exercises you can immediately use to engage and inspire both yourself and your team regardless of situation.
Corinne Hancock was on the front lines, building teams in high-pressure, stressful situations around the globe as the Director of Clinics for Project CURE, and as a State Department contracted leadership coach. She brought together multi-generational, multi-cultural teams to train leaders, open clinics and deliver medical care in some of the most remote locations on the planet. Corinne truly knows how to THRIVE in CHAOS!
About the Speaker
Corinne Hancock is a globally recognized expert in building world-class leaders, effective teams, and cultural proficiency in chaotic environments. She has over a decade of international aid and development experience working around the world developing bold leaders, building highly effective teams, delivering medical trainings and medical care.
Corinne translates her expertise from working in chaotic environments into REAL RESULTS through EFFECTIVE and INTERACTIVE keynote presentations, corporate trainings and executive coaching, helping organizations and individuals THRIVE IN CHAOS.
Corinne Hancock is a former Director of Clinics and Training Programs for Project C.U.R.E., a global leader in bringing medical aid to low-income countries. She brought together multi-generational, multi-cultural teams to train leaders, open clinics and deliver medical care in some of the most remote locations on the planet. Corinne is a certified leadership coach and has worked on numerous contracts with the Department of State and Department of Defense, helping develop the next generation of African Leaders and improve health care systems in some of the most underserved, war-torn parts of our world. She is known as a leader in disrupting the model of aid in Africa. She regularly travels to countries across the African continent and works with everyone from heads of state to tribal elders; and from US Ambassadors to remote village community members. She challenges them to create a better way to bring sustainable success to areas that need it the most. She has worked in conjunction with several for-profit and non-governmental organizations to help them Thrive in Chaos. Corinne is the Founder of The Curiosity Project, a nonprofit organization which provides healthcare and entrepreneurial opportunities in countries where people have limited access to resources.
During 2020, Corinne co-founded Mountain Freedom Coins, a veteran and woman owned company which celebrates people's mountain summit accomplishments with handcrafted challenge coins.  Corinne is also a volunteer wildland firefighter and a victim advocate for the Arapahoe County Sheriff's department.  She is a mother of two teenage boys, hobby farmer and aspiring bow hunter. She knows the pressure and exhaustion of keeping it all moving forward and she puts her Chaos Advantage Framework to the test daily.
This is a Vistage speaker/event. Contact us to learn more about Vistage groups.

How to Begin? Contact Dame Leadership Today
CONTACT US