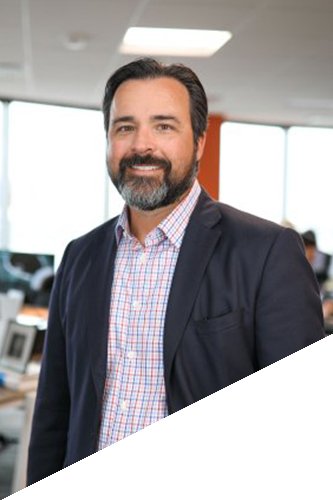 Harrisburg, PA
November 21
Alex Bartholomaus has helped over 100 hundred companies in bridging the gap between strategy and execution to create over $1B in business value over his career.  His program will give you the tools you need to navigate the unique challenges that executives and owners face today.  First, he'll introduce attendees to the Objectives and Key Results (OKRs) framework used by companies like Google and Intuit to lead their industries.  This framework not only translates strategy into measurable tasks and milestones vertically through the organization, it engages people so they are more passionate about success.  If you're concerned about navigating the new hybrid work environment, fostering team accountability, keeping remote team members focused and productive, or simply need more confidence that you're positioned for success this year and beyond, this program is essential.
You'll leave this presentation with a new outlook on how your organization can make future plans with the confidence they'll be achieved.  You'll have collaborative tools to focus your efforts while relying on management and staff to properly prioritize their day-to-day work based on your plans.  You will learn more about 3 key management motions (planning, execution and retrospective) that keep people engaged, you'll be positioned to retain more of your key talent, and ensure that no one on your team – whether in the office or connecting remotely is unfocused and ineffective.
About the Speaker
Alex P. Bartholomaus is President and CEO of People Stretch Solutions, a Washington DC based management consulting firm specializing in revenue growth consulting and scaling organizations. He is a published author and professional speaker on the topic of OKR's, Sales Effectiveness, Elite Business Performance and Emotional Intelligence. Alex specializes in helping CEO's understand why or why not their people are performing and how to nurture elite executive performances. He accomplishes this with the help of innovative online assessments and a methodology that draws on psychology, behavior and emotional intelligence.
Alex began his career at Billington Imports, where he grew a family business from $1MM in revenue to $37MM in revenue over a 15 year period. During his tenure at Billington, the company was a category leader in South America and was one of the few companies in the space using cutting edge assessments and data mining to drive its sales efforts. After transitioning the business in 2009 and working for the acquirer for 1 year, Alex left to start People Stretch Solutions. Alex published Endurance Executive – A CEO's Perspective on the Marathon of Elite Business Performance in 2016. He has also spoken to small to midsize companies on OKR's, Sales, Leadership and Emotional Intelligence and its development on a corporate and personal basis.
He is responsible for creating the Big Tattoo Wines project, donating over $1 million to various charities related to Hospice Care and Breast Cancer Research. Bartholomaus earned his B.B.A. from the College of William & Mary. He is also a Certified Professional Behavioral Analyst, Values Analyst and OKR Architect. Outside of work, Alex is an avid marathon runner and enjoys spending time with his wife and three wonderful children hiking and visiting National Parks.
This is a Vistage speaker/event. Contact us to learn more about Vistage groups.

How to Begin? Contact Dame Leadership Today
CONTACT US