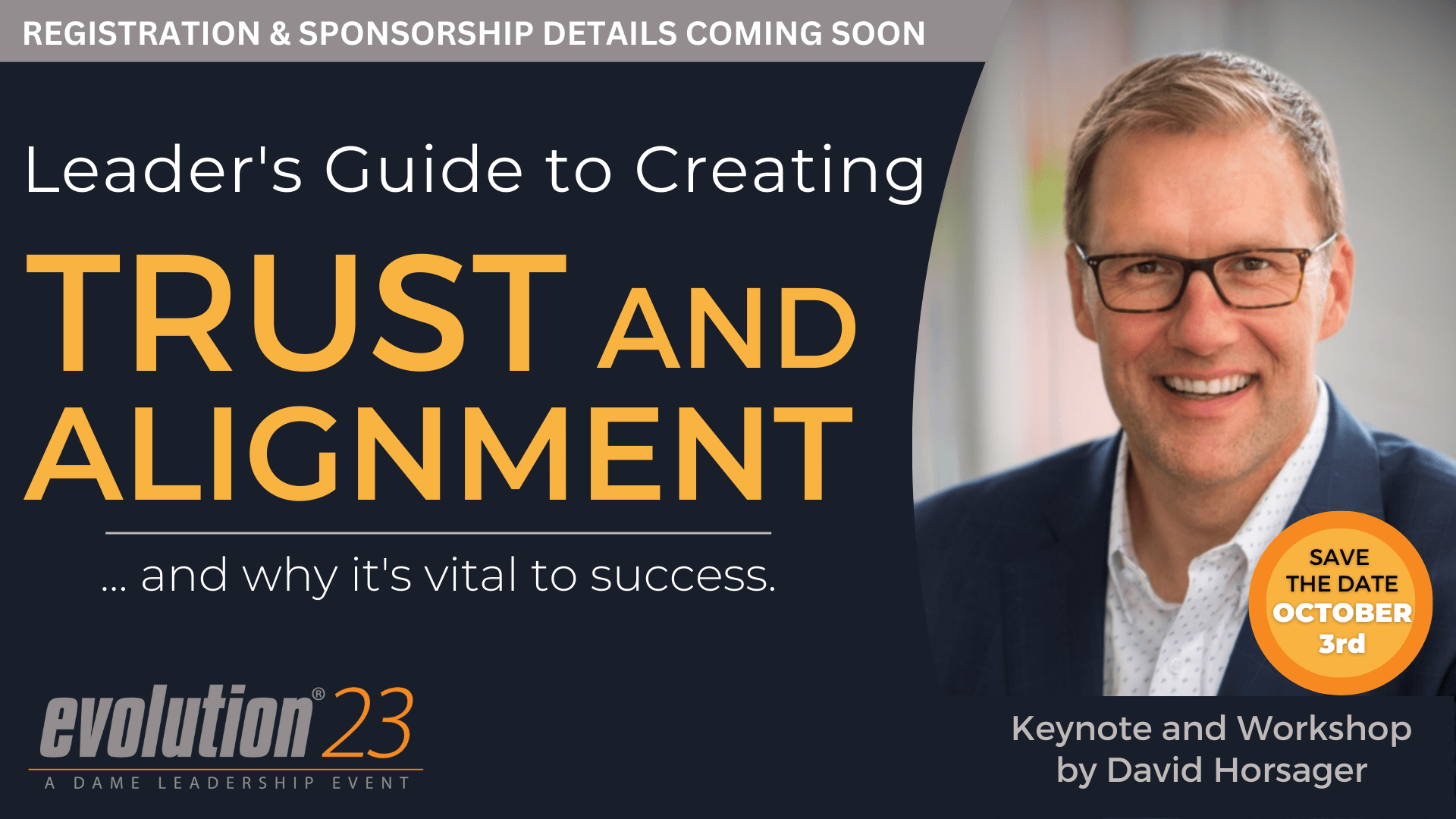 Spooky Nook Sports Complex | 75 Champ Blvd, Manheim, PA 17545
October 3
Save the Date!
TUESDAY, OCT 3 | 8 AM–4 PM | SPOOKY NOOK SPORTS COMPLEX | 75 CHAMP BLVD, MANHEIM, PA 17545
Visit evolutionconference.org for more information
About the Conference
We are very excited about year's theme being "Leaders Guide to Creating Trust and Alignment." Without trust, leaders and organizations fail, but the trusted leader gets followed, the trusted supplier gets bought from, and the trusted business outperforms the competition.
Trust and alignment are fundamental, bottom-line issues. Without it, leaders lose teams, salespeople lose sales, and organizations lose reputation, retention of good people, relationships, and revenue. But with it, individuals and organizations enjoy greater creativity, productivity, freedom, and results.

How to Begin? Contact Dame Leadership Today
CONTACT US