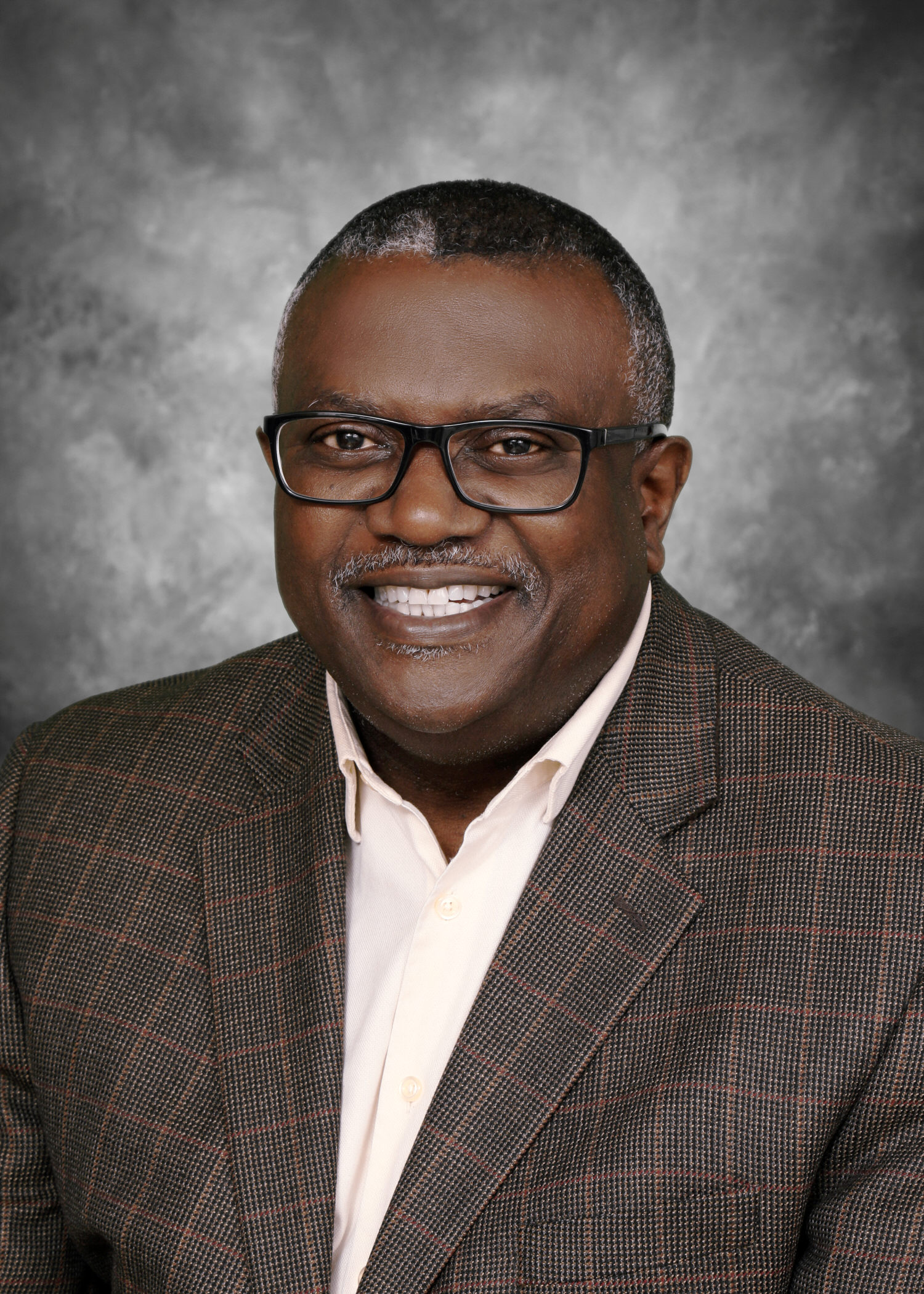 From 2009 through Oct 2020, Mr. Robinson served as Executive Director of the South Central Pa. Sickle Cell Council, responsible for raising public awareness and resources for those affected by the disease in 26 PA Counties. He chaired the statewide PA Sickle Cell Provider Network and, nationally, served on the Leadership Council of the Sickle Cell Disease Association of America. He also serves the community as President of the Martin Luther King Jr. Leadership Development Institute, a local think tank and developer of community leaders trained in the tenets of Dr King.  Also, over 3,000 people have been trained in Robinson's leadership model outlined in his book, 7 Leadership Imperatives from a Wild Man (Judson Press, 2008).  He retired from the Pennsylvania Department of Transportation with 26 years of service, last serving in a senior management position as Chief of the Performance Improvement and Metrics Division.
He serves on the Harrisburg Public Schools Foundation, NAACP Executive Committee, and New Birth of Freedom Boy Scout Council. In 2011 he was selected Pennsylvania Association of Alpha Chapters "Brother of the Year." In 2012 he received the Omega Psi Phi Fraternity Inc's "Citizen of the Year" Award. In 2013 he was named Commonwealth of Pennsylvania "Big Brother of the Year." In 2015 he received the Central Baptist Laymen's Association "Outstanding Community Service" Award. In 2017 he received the Greater Harrisburg Area NAACP "Presidential Award." In 2018 he received the MLK Dream Showcase "Dream Servant Leader Award," and the bcmPEACE "Peacemaker" Award. In 2019 he was awarded the Sigma Gamma Rho Sorority's "Men of Rhoyalty Leadership Development Award," the Breaking the Chainz, Inc. "Excellence Award," and the Dauphin County District Attorney's "Outstanding Service by a Citizen" award. He is an active member and past president of the Zeta Theta Lambda chapter of Alpha Phi Alpha Fraternity, Incorporated, in Harrisburg, PA.
Because of his breadth of community involvement the Patriot News invited Robinson to serve as a monthly guest columnist from July through December 2011. He has appeared as a guest on PCN's "Public Affairs Call-In Program," WGAL Terry Madonna's "Pennsylvania Newsmakers," WITF Scott Lamar's "Smart Talk" and Allentown, Pa talk show host Tony Ianelli's "Business Matters." In 2019 the Pennsylvania Cable Network (PCN) broadcast live, statewide, his presentation, Dr. MLK: The Man, the Myth, the Martyr."
He earned his Bachelor of Arts Degree in English at the University of Virginia (UVA) and in 2016 was awarded an Honorary Doctor of Humane Letters for Community Service by Central Penn College. He has also served as a Central Penn College adjunct faculty member teaching African American History, and was invited to speak for the "Batten Hour" at UVA's Frank Batten School of Leadership and Public Policy. He is a 2011 graduate of Leadership Harrisburg's, 25th Anniversary class. He is an ordained elder deacon of The Greater Zion Missionary Baptist Church since 1986 and has served in many capacities, including the first Director of Ministries for 70 ministries of the church.
Married to Edna M. Robinson, their son Michael resides in Kuwait, with wife Seneca; daughter Brittany, graduate of Howard University, resides in Mt. Ranier, Md with husband, Rejinal Bernard and their son, Elijah Joseph Bernard, the Robinson's first grandchild.