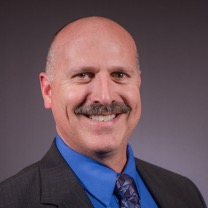 Troy Knott
Managing Partner, OAK Leadership, LLC
Within every acorn, is an oak tree.  As a student, practitioner and teacher of proven leadership principles, Troy utilizes his 33 years of successful project delivery experience to add value to businesses and individuals by motivating, inspiring and challenging them to discover their purpose and grow their potential to the fullest.
Troy has learned from his many years of serving Fortune 500 companies that the corporate leaders who lacked vision and focus struggled with clearly communicating goals and issues to team members and stakeholders; which ultimately led to missed deliverables, and a failure to complete projects on time and within budget.
Troy's passion for leadership coaching and training challenges business leaders to not only take daily steps toward personal growth, but also to empower and encourage their teams to take consistent action to enhance their individual skills. Companies who invest in their employees' personal growth experience higher team morale, increased team synergy, better product quality, lower attrition rates, and an improvement in the overall performance of the company.
Troy's message stresses the importance of character, trust, integrity and honesty as necessary ingredients to becoming a leader others desire to emulate.  His message challenges people to strive to be and do their best; to pursue excellence; to continually develop their character; to serve others; and to leave a legacy which positively impacts future generations.  Troy embraces what baseball great Jackie Robinson observed, "A life isn't significant except for its impact on other lives."
Troy holds a Bachelor of Science Degree in Mathematics with an emphasis in Computer Science from The Pennsylvania State University.  He is a husband, father and grandfather devoted to leading his family with personal integrity and moral courage as guided by Godly wisdom.
Troy can be reached at (717) 309-8454 or by email at troy.knott@oakleadership.com.  You can also visit his website at http://www.oakleadership.com .